About Almond Tree Holistic Therapies Clinic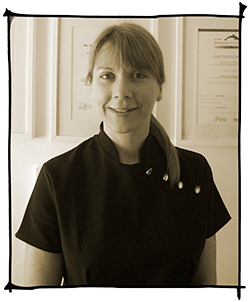 My name is Emma Diamond and I would like to welcome you to Almond Tree Clinic, an acupuncture, Reiki & holistic massage therapy practice in Coventry. The clinic is set in a calm, tranquil space in a quiet residential area, a short distance from Coventry City centre.
As a practitioner, I have a passion for healthcare and holistic therapies which began over twenty years ago when I trained and worked as a registered general nurse. After receiving massage and acupuncture for a persistent knee problem, I developed an interest in complementary therapies and decided to continue my healthcare training in this area. I studied acupuncture for three years at the College of Traditional Acupuncture in Leamington Spa, before studying futher courses in massage & reiki. I am currently working towards further qualifications in all 3 areas.
I hope to continue adding to the range of therapies on offer and I aim to provide high quality, effective treatments in a safe and caring environment.

Making An Appointment
Please contact me by phone, text, email or via facebook to arrange an appointment. Treatment times are variable and we will try to accommodate your requirements.